27-Mar-2019 - 27-Mar-2019
A Leader's Guide to Cultivating Civility on their Team
Overview
Workplace harassment is an expensive, persistent problem too often unreported by victims and bystanders. In 2016, the Equal Employment Opportunity Commission issued a report concluding that as many as 85% of women have experienced some form of sexual harassment at work. Statistics from the 2016 EEOC Select Task Force on the Study of Harassment in the Workplace expanded the legal definitions of harassment to include unwelcome or offensive conduct in the workplace based on sex (including sexual orientation, pregnancy and gender identity), race, color national origin, religion, age, disability and/or genetics. The #MeToo and Time's Up movements have, once again, elevated a global consciousness around issues of sexual and other forms of harassment in all environments.
This session will present a compelling business case for preventing workplace harassment that goes beyond legal costs to include decreased productivity, increased turnover, and harm to reputation. This session will challenge participants to consider their entity's response to workplace incivility and harassment offering essential checklists and tools to guide them in designing and modeling truly respectful communications and behaviors that will help ensure that harassment and retaliation are not tolerated. Practical strategies aimed at holding colleagues and direct reports accountable for professionalism, civility and respect will empower participants to put these into practice immediately in their own workplaces.
Why should you attend?
As a leader in a position of power in your organization or community, you are held to a much higher standard when your entity is faced with a claim of discrimination, harassment or retaliation in the workplace. Even with the finest written employee handbook policies that spell out a specific reporting process for employees experiencing inappropriate advances, language or bullying at work, nearly 80% never talk to anyone about their experience! What can you do? If no one tells you?
You are responsible for setting the tone of professionalism and respect among your team members, for enforcing rules that you may or may not have had any part in designing. and for monitoring behavior from staff members that may be working virtually. How do you manage all of it?
You'll explore practical methods of
setting and monitoring expectations for workplace civility,
monitoring the behaviors vital to your team's success,
coaching those whose behaviors fall short of respectful relationships, and
engaging the team when an investigation of harassment or retaliation occurs.
Areas Covered in the Session:
Look in the Mirror: Self Reflection Exercise and worksheets for your staff
The Devastating Costs of Incivility: Definitions, statistics, and hidden losses
What is Retaliation: And why does it represent the highest number of EEOC claims today?
Leaders are Key: Your role as a leader in your community or organization
What About Training?: What Works and What Does NOT?
How do I Reinforce Training?: My job as a manager or leader.
What happens when we get sued?: What is my unique role now?
Next Steps and Resources: Includes worksheets; sample policies; discussion starters; language for performance management
Who can Benefit:
Managers
All level supervisors
Corporate leaders
Community leaders
HR professionals including managers, recruiters, generalist, consultants and those responsible for exit interviews
Company board leaders
Risk management professionals
City, county and state leader
Elected officials
Speaker Profile: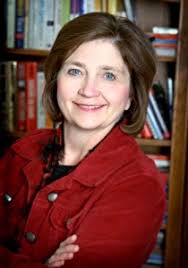 Sheila Krejci, M ED is keynote speaker at Ijona Skills and she is an author, master facilitator and consultant at Sheila K Consulting, Inc. has trained and coached hundreds of corporate leaders, police and fire support staff, professional, technical and support employees and elected officials to recognize and mitigate the risks of inappropriate and destructive workplace behaviors, participate in the investigation of harassment and discrimination claims and model critical behaviors that encourage respect for healthier, happier, more productive workplaces.


Register: https://www.ijonaskills.us/webinarDetails?webinarid=510&speakerid=160&domain=1
Contact Info:
Ijona Skills
Email: support@ijonaskills.us
Visit: https://www.ijonaskills.us/soft-skills-training
Phone: 302-830-3132