West Chester Biomedical AI Announces Licensing Agreement With SoundMedicine for Intellectual Property Supporting a Simple and Novel Method for Detection and Monitoring of COVID-19 Remotely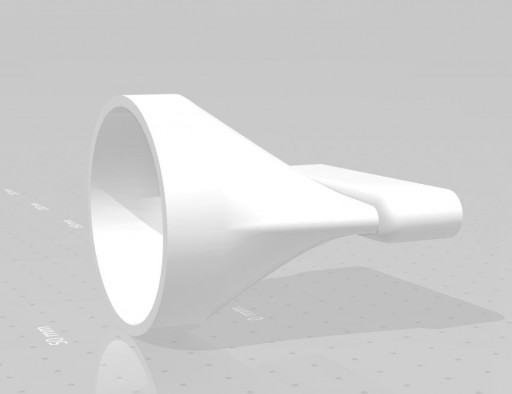 WEST CHESTER, Pa. - April 24, 2020 - (
Newswire.com
)
West Chester Biomedical AI, LLC (WCBioAI) announced a license agreement to acquire the rights for a proprietary patented acoustic medical device for the auscultation of lungs from SoundMedicine (SM), a company focused on researching the sounds made by lungs under different medical conditions. The device has a bell-shaped collector that is placed against the skin to listen to the internal sounds of lungs and conveniently connects to smartphones so patients can take breathing measurements at home. WCBioAI will establish an AI platform to analyze the data from patients and apply machine learning algorithms to provide insights to physicians regarding the sound made and how it compares to sounds consistent with conditions like pneumonia, COVID-19, and other upper respiratory conditions.
"This collaboration marks an important step for West Chester Biomedical AI Solutions in the progress of its pipeline and demonstrates our interest in identifying promising early stage assets with the intent to take them through development and then to the marketplace" said Marc Duey, chairman of West Chester Biomedical AI Solutions. "Importantly, this agreement aims to efficiently deliver an innovative and affordable at-home lung monitoring technique to patients and caregivers that can address the significant need to obtain critically timely information without displacing patients when under shelter in place orders"
Iosif M. Gershteyn, Founder and CEO of SM indicated, "We are eager to work with WCBioAI to bring timely remote data technology to the marketplace, particularly at this time of restriction and constraint imposed worldwide due to the Coronavirus pandemic". He also noted "SoundMedicine has been working for over five years on the analysis and utilization of lung sounds, and the thousands of data points collected and analyzed will hopefully accelerate the progress of this co-development".
West Chester Biomedical AI, LLC - WCBioAI is a biomedical engineering start-up from West Chester, Pennsylvania, focused on identifying, developing and commercializing advanced life science technologies using novel devices to capture patient data remotely to move healthcare forward. WCBioAI partners with West Chester University's Department of Biomedical Engineering and entrepreneurs to spearhead new data collection approaches to support the health care practitioners to diagnose, monitor and treat a series of specific medical conditions. www.wcbioai.com
SoundMedicine, LLC (SM) – is a research firm based in Waltham, MA, focused on the capture of acoustic waves generated by the lungs alongside other biomarkers. SM was awarded a patent in 2017 by the US Patent Office for its proprietary technology used to detect a medical condition using a mobile computing device. www.soundmedi.com
Forward-Looking Statement
This press release contains forward-looking statements (as that term is defined in the Private Securities Litigation Reform Act of 1995) about the benefits of a license agreement between WCBioAI and SoundMedicine, and reflects WCBioAI's current beliefs. However, as with any such undertaking, there are substantial risks and uncertainties in the process of technology development and commercialization. Among other things, there can be no guarantee the agreement will yield commercially successful products. WCBioAI undertakes no duty to update forward-looking statements.
Refer to: Madeleine Duey, madeleineduey@gmail.com; Duce Management, LLC
Related Files
PNG-1 (1).png
the process.JPG
Press Release Service by
Newswire.com
Original Source:
West Chester Biomedical AI Announces Licensing Agreement With SoundMedicine for Intellectual Property Supporting a Simple and Novel Method for Detection and Monitoring of COVID-19 Remotely
Last Updated: 07-Jan-2021