Continued Growth at MedEvoke Offers New Benefits to Clients
Where tactical precision, creative thinking, expert analysis, and passion provide quality outcomes.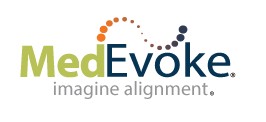 LEBANON, N.J. - November 2, 2020 - (
Newswire.com
)
As an industry leader in global alignment, MedEvoke is positioned to offer unique, scientifically compelling narratives and digitally oriented solutions to overcome the ever-changing needs of Medical Affairs professionals during these challenging times. Today, MedEvoke is excited to announce the addition of key staff members to their project management and account management teams.
Marc Sirockman, President of MedEvoke, emphasizes the importance of bringing on quality team members despite the difficulties posed by the COVID pandemic. MedEvoke is pleased to announce two new hires, who by bringing their expertise in project management and strategic planning will provide unsurpassed, proprietary solutions to solve complex problems, exceed client expectations, and improve global patient health.
Kacie Corbitt has joined MedEvoke as Project Manager. With extensive experience in meeting management, Kacie brings her talent in planning, negotiation, logistical and process management, and stakeholder relations to the project management team. Kacie will apply her passion and previous experience to lead the effective development of project timelines, client content, and quality deliverables for our partners. Kacie has an undergraduate degree from Temple University, is a Certified Meeting Professional, Digital Event Strategist, and a Registered Yoga Teacher.
Dick Cavenah joins MedEvoke as Strategic Account Director. As an experienced marketing and sales professional, Dick seeks to pull from his experience in account and brand management, new product development, and sales within agency and pharmaceutical organizations to provide elite service to our clients. Dick's expertise encompasses all areas of marketing, from strategic to tactical planning and execution to omni-channel marketing campaigns, including digital strategies, and product launches across multiple therapeutic categories. Dick has a Master of Business Administration, Marketing from the University of Missouri-Columbia.
Says Marc, "MedEvoke is excited to continue meeting the shifting needs of our clients with innovation and expertise as we navigate through the end of 2020 and into a new year. Finding and acquiring experienced talent is crucial to our mission of providing data-driven solutions and analytics-based strategies for our valued partners. Our 'unstoppable' team grows only more so with the addition of two passionate new hires who will support our ongoing goal of providing unparalleled value to our clients."
As a premier provider of Medical Affairs solutions for over two decades, MedEvoke specializes in data analysis, cross-functional engagement, and seamless evolution of narrative - and offers its clients a real-time single-source platform that shares "one medical voice" throughout their products' lifecycles. Expertise ranges from single product launches to life-cycle management to enterprise/portfolio solutions in varied therapeutic categories.
Marc Sirockman
msirockman@medevoke.com
908.240.8399
# # #
Press Release Service by
Newswire.com
Original Source:
Continued Growth at MedEvoke Offers New Benefits to Clients
Last Updated: 07-Jan-2021