Danone Nutricia Research and the Rome Foundation Join Forces to Investigate Gut Discomfort Through Unprecedented Study in US, UK and Mexico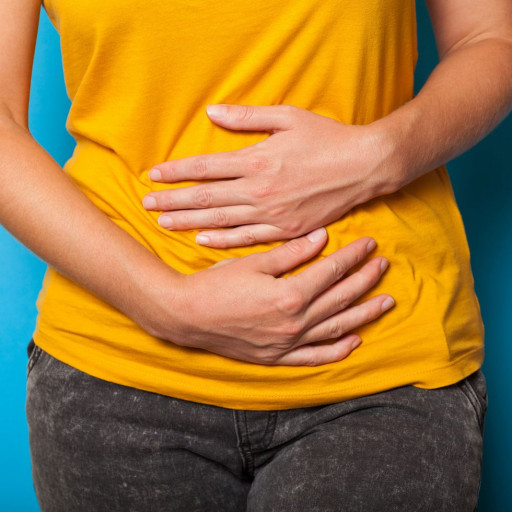 RALEIGH, N.C. - November 18, 2020 - (
Newswire.com
)
Danone Nutricia Research and the Rome Foundation Research Institute are thrilled to announce the launch of a three-nation online survey on 6000 adults. Understanding gut discomfort in the general population, its association with contributing factors and impact on quality of life to pave the way to personalized nutrition:
Danone Nutricia Research and the Rome Foundation's Research Institute (RFRI) have joined forces to launch an unprecedented survey aiming to uncover the frequency and severity of gastrointestinal symptoms (ex: bloating) their potential determinants and their impact on quality of life in the general adult population of three countries: the United States, Mexico and United Kingdom.
The study will combine in the same large-scale assessment of a multi-national population sample the use of the newly validated Intestinal Gas Questionnaire (IGQ1), diagnostic evaluation of functional bloating/distention with the Rome IV diagnostic criteria and lifestyle parameters.
A sub-study will be carried out in each country for comprehensive assessment of dietary patterns and nutritional intake.
The researchers seek to unlock the link between diet, lifestyle and gut discomfort, paving the way toward providing more personalized nutrition.
Principal Investigator, Professor Douglas Drossman, MD said, "Bloating is one of the most difficult to understand and manage gastrointestinal symptoms. We hope that with this study, we will learn more about the factors causing this symptom which will help lead to effective treatments."
Rome Foundation Research Institute Director Magnus Simren, MD said, "For the RFRI, this collaborative study with Danone offers large scientific value for gastroenterologists, which in the long run will benefit large groups of patients in the communities we serve each day."
In addition to the funding, scientists from Danone Nutricia Research provide their expertise on dietary intake assessment & analysis.
"Gut discomfort is believed to affect a significant proportion of the general population but surveys using validated questionnaires are lacking. We are glad to partner with the Rome Foundation Research Institute to advance our understanding on the link between diet, lifestyle and gut discomfort," said Dr. Boris Le Nevé, gut health Senior Scientist at Danone Nutricia Research.
Participants will be recruited end of 2020 and the team expects to share first results during the second half of 2021.
1 May 2019 ; Gastroenterology 156(6):S-575; DOI: 10.1016/S0016-5085(19)38331-3
Danone is a multinational food and beverage corporation headquartered in Paris, France, with four different product categories: Essential Dairy and Plant-based Products, Waters, Early Life Nutrition, and Advanced Medical Nutrition, and employs over 110,000 people worldwide.
Rome Foundation Research Institute is a subsidiary of the Rome Foundation, a North Carolina based not-for-profit research organization whose mission is to effectively increase the knowledge about Disorders of Gut Brain Interactions by implementing top class translational and clinical research with collaborators from academic institutions, scientific organizations and industry.
Related Links
Danone Nutricia
Rome Foundation Research Institute
Press Release Service by
Newswire.com
Original Source:
Danone Nutricia Research and the Rome Foundation Join Forces to Investigate Gut Discomfort Through Unprecedented Study in US, UK and Mexico
Last Updated: 07-Jan-2021