With a COVID-19 Vaccine in Sight, Primate Research Company Receives Prestigious Accreditation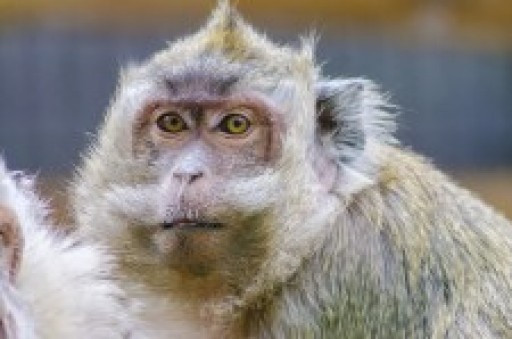 CHARLESTON, S.C. - November 24, 2020 - (
Newswire.com
)
​​​​​The Alpha Genesis Primate Research Center has again maintained Full Accreditation from the Association for Assessment and Accreditation of Laboratory Animal Care, International (AAALAC). This highly prestigious achievement recognizes that the Primate Care Program meets or exceeds all regulations which bear upon animal care and use. AAALAC is a private, nonprofit organization that promotes humane treatment of animals in science through voluntary accreditation and assessment programs.
"Maintaining full AAALAC accreditation is a significant accomplishment which reflects our recent $5M investment in recruitment, state-of-the-art primate housing, and modern veterinary care equipment, as well as the extreme dedication of our experienced and highly qualified staff, and provides a strong basis for continued investment and expansion in the coming years," according to a statement from Senior Alpha Genesis Management.
Dr. Greg Westergaard, Alpha Genesis President and CEO adds, "In the age of COVID, we are especially proud to have received this award, and even more so given our significant involvement in vaccine research related to the ongoing pandemic. Our corporate, government, and university sponsors have been incredibly supportive as we have re-doubled our efforts to conduct humane research with an aim towards saving human lives."
Benefits of AAALAC International Accreditation
It represents quality
AAALAC International accreditation shows that an institution is serious about setting, achieving and maintaining high standards for animal care and use and committed to animal welfare in science. AAALAC International offers the only international accreditation for animal care and use programs, and it has become recognized around the world as a sign of quality and good science.
It promotes scientific validity
When research involves animals, reliable scientific results depend on superior animal care. AAALAC International accreditation engages scientists, veterinarians, managers and administrators in an independent, rigorous assessment of their institution's animal program—an assessment that ultimately results in improved animal welfare and better research practices and outcomes.
It provides assurance in a global marketplace
Today, it's common for research institutions to partner or contract with other research entities around the world. Because laws and regulations related to animal research vary widely from country to country, AAALAC International accreditation can be used worldwide to gauge the quality of a program, harmonize animal care and use practices, and provide assurance to diverse stakeholders.
It stimulates continuous improvement
When an institution participates in the AAALAC accreditation program, it's committing to a process that stimulates continuous improvement. Earning and maintaining accreditation keeps an institution aware of, and engaged in, current best practices. Accreditation is a true commitment to humane animal care and use and shows the world that an institution is serious about ensuring animal well-being and conducting good science.
Press Release Service by
Newswire.com
Original Source:
With a COVID-19 Vaccine in Sight, Primate Research Company Receives Prestigious Accreditation
Last Updated: 07-Jan-2021