Portal Innovations Launching Lab Space at the Fulton Labs Campus One Year Ahead of Schedule
First Quarter 2021 Launch Driven By Life Sciences Investment Momentum Nationally and Demand for Portal Platform in the Midwest. Platform Provides Seed Capital, Best-In-Class Lab and Office Space, and Management Expertise to Select Early Stage Life Sciences, Medtech and Bioinformatics Companies.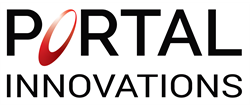 CHICAGO (PRWEB) DECEMBER 01, 2020
Portal Innovations today announced the formal launch of its premier life sciences-focused venture development engine in Chicago's Fulton Market neighborhood, where it will provide the critical resources that early stage companies need in order to succeed. The launch comes one year earlier than planned, a direct response to increased life sciences investment opportunities and demand by scientists and entrepreneurs for seed capital, specialized lab space and management expertise in the region.
Portal is partnering with Trammell Crow Company, one of the largest commercial real estate developers in the United States, to catalyze the life sciences ecosystem at the Fulton Labs Campus in the newly opened Fulton Labs at West End and Fulton Labs at Aberdeen opening in early 2022. Portal Innovation's phase 1 lab launch will include 11,000 square feet of wet and dry lab and office space at Fulton Labs at West End beginning in the first quarter of 2021. Portal's phase 2 lab launch will include 35,000 square feet of wet and dry lab and office space at Fulton Labs at Aberdeen beginning in the first quarter of 2022.
Portal's unique venture assembly and investment platform will bridge the gap between scientific ideation and entrepreneurial realization for the life sciences, medtech and bioinformatics companies it carefully selects. The venture development platform will deliver seed capital, management expertise, access to a massive network of life sciences experts and investors along with best-in-class lab and office space to high-potential start-ups.
"Portal Innovations is catalyzing and leveraging a dynamic Midwest life sciences ecosystem to create a portfolio of successful companies developing breakthrough products to help patients," said John Flavin, chief executive officer and founder of Portal Innovations. "We are excited to launch our space at Fulton Labs, the nucleus of the region where the best life sciences companies will have an opportunity to start and thrive as they grow."
The market need and opportunity for start-up lab incubation has been gaining momentum for some time. Healthcare venture capital fundraising is on track to reach a record high with over $15 billion in venture financing so far in the first quarter of 2020, according to Crunchbase. This is a strong indicator of the need for the critical services early stage life sciences companies need, including seed capital, management expertise and best-in-class lab space.
"The Portal team has already made a tremendous impact on our company in a short time as demonstrated by our seed round extension and insights from its drug development team and expert network," said Cathryn Nagler., Ph.D., president of ClostraBio, a Portal Innovations portfolio company. "Having access to the amazing Fulton Labs infrastructure our region badly needs, one year earlier than expected, will further accelerate our anticipated development timeline."
"The Midwest is home to world-class universities, leading global healthcare companies and an unsurpassed pool of diverse talent. A shortage of seed capital and quality infrastructure to tie it all together have been needed to make it a world-class life sciences cluster," said Raju Prasad Ph.D., senior biotechnology equity research analyst at William Blair. "Portal's best-in-class lab facilities and venture development platform will help fuel innovation and keep Illinois' best and brightest entrepreneurs and scientists right here and also attract talent from outside of the region."
About Portal Innovations
Portal Innovations is a premier venture development engine that bridges scientific ideation in life sciences, medtech and bioinformatics through commercial proof of concept by delivering seed capital, specialized equipment and lab space and management expertise to high-potential early stage companies. For more information visit portalinno.com
About Trammell Crow Company
Trammell Crow Company (TCC), founded in 1948, is one of the nation's leading developers and investors in commercial real estate. The Company has developed or acquired 2,700 buildings valued at nearly $65 billion and over 590 million square feet. As of September 30, 2020, TCC had $14.8 billion of projects in process and $5.9 billion in its pipeline. It employs more than 550 professionals in the United States and the United Kingdom.
Trammell Crow Company's teams are dedicated to building value for its clients with professionals in 18 major cities throughout the United States and London. The company serves users of and investors in office, industrial, retail, healthcare, multi-family residential, through its operating subsidiary High Street Residential, and mixed-use projects. For those who occupy real estate, TCC can execute the development or acquisition of facilities tailored to meet the needs of its clients. For investor clients, the company specializes in joint venture speculative development, acquisition/re-development ventures, build-to-suit development and providing incentive-based fee development services.
For more information visit http://www.TrammellCrow.com.
Media Contacts
Portal Innovations
John Flavin
(630) 297-1600
john.flavin@portalinno.com
Trammell Crow
Elise Maguire
(908) 216-6785
emaguire@trammellcrow.com
CG Life
Bill Rader
(312) 318-7054
brader@cglife.com
Editor Details
Company:
Name:
Email:
Telephone:
Website:
Last Updated: 02-Dec-2020