Smart Cells Announces Partnership with The Kensington Wing
Smart Cells are proud to announce their new partnership with The Kensington Wing, a private maternity unit based at The Chelsea and Westminster Hospital in London. The new partnership will mean that Smart Cells will be the preferred choice for The Kensington Wing.
Smart Cells are the only stem cell bank to work in association with The Kensington Wing whereby their cord blood collection and stem cell storage services will be made available to patients of the acclaimed maternity unit. Families at The Kensington Wing will be able to access a one-to-one service with an open channel of communication with Smart Cells, allowing them to be kept up to date and fully informed of their choices before, during and after the birth of their baby.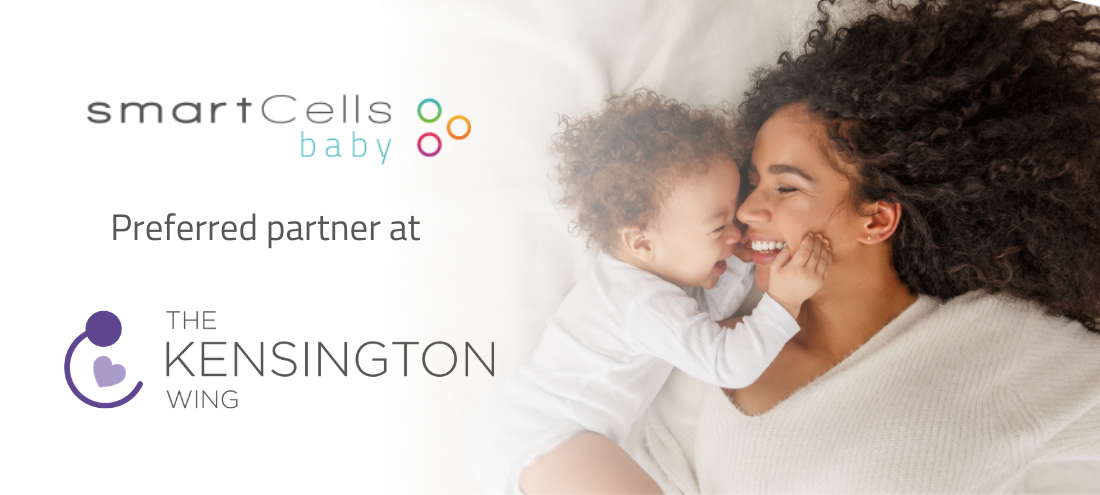 About Smart Cells
Smart Cells is the UK's first private cord blood company and they have released a number of cord blood stem cell units for clinical use around the world. They use state of the art technology to stay at the forefront of innovation in the field.
The service provided by this world-renowned stem cell bank allows patients to privately store the stem cells collected from their child's umbilical cord blood at birth to be used should they be required for medical treatment in future for themselves or a family member. There are currently more than 80 medical conditions that can be treated using stem cell therapy such as leukaemia, cerebral palsy and thalassaemia. The future of regenerative medicine holds much potential as research into stem cells providing life-transforming and life-saving treatments for diseases is quickly advancing.
Shamshad Ahmed, CEO at Smart Cells, commented:
"We are very excited about the prospect of working in partnership with The Kensington Wing. Our many years of experience have finely honed our services into what they are today so that they are perfectly suited to the requirements of patients at this private maternity unit.
"We believe that cord blood collection and stem cell storage should be available to every family as a form of insurance against the future, and this is a fantastic step forward in providing the opportunity to raise much needed awareness on the importance of this service. Furthermore, this partnership offers parents the option to store their baby's cord blood so that it might be used for themselves or a member of their family in future - a once in a lifetime opportunity that is not to be missed."
About The Kensington Wing
The Kensington Wing is committed to putting their patients first, with world class care and providing safe, private and comfortable facilities. As a private maternity wing of the Chelsea and Westminster Hospital, they are at the forefront of providing their families with the best choices available in healthcare throughout their pregnancy, labour and delivery.
The excellent facilities at The Kensington Wing include midwife and consultant-led care packages throughout your pregnancy journey, luxury hotel-standard private en-suite rooms to allow parents to bond with their new arrival, and the latest medical equipment available within the wing itself in addition to clinical back up and specialised medical staff on hand provided by the hospital.
Grant Brown, Head of Operations for Private Care and The Kensington Wing commented on the partnership:
"At The Kensington Wing, as well as focusing on providing a safe and comfortable environment for families to bring their new arrivals into the world, we strongly believe in giving women the opportunity to be fully informed of their birth choices to empower them through their pregnancy, labour and delivery.
"This partnership with Smart Cells means that we can significantly broaden the options given to our patients and give our patients the opportunity to access specialist information that they may not otherwise have had. The team at Smart Cells have a vast range of expert knowledge around cord blood collection, storage and the treatments that these precious cells can be used for, so we are confident that our patients will be delighted with the service provided."
Editor Details
Company:
Name:
Email:
Telephone:
Website:
Related Links
Last Updated: 18-Dec-2020