PharmiWeb.Jobs Welcomes Syneos Health Germany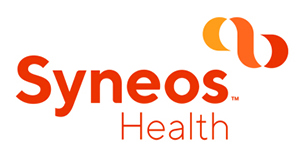 Syneos Health - Germany in their own words...
Syneos Health is a global service company. As a Clinical Research Organization (CRO) and Commercial Contract Organization (CCO), we help our customers in the pharmaceutical and medical technology sectors with the development and implementation of concepts for the approval and commercialization of drugs and medical products. Our goal: "To create better, smarter, faster ways to drive products from lab to life" - that is, in an increasingly complex environment, more than 24,000 employees work to expand the performance of our customers worldwide. In the CCO area, we cover the entire range of commercialization services, from medical affairs, promotion, public relations and branding to consulting and training for health care professionals.
Syneos Health is a publicly traded company (NASDAQ, symbol "SYNH". Learn more at www.syneoshealth.com
Last Updated: 28-Jan-2021