PharmiWeb.Jobs Welcomes ZigZag Associates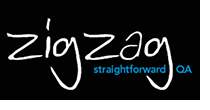 ZigZag Associates in their own words...

Founded in 2009, Zigzag is a privately-owned global leader in Quality Assurance. We are a certified Women Owned company and operate through three local offices placed across the world.

Our role is to navigate the complex route to fulfilling your quality targets. Our experienced team provides a full range of QA services to the pharmaceutical, biotechnology and medical device industries on a local or global basis. We employ a completely flexible and tailor-made approach in order to provide you with the right resource, wherever and whenever you need it.

Whether you require a single audit or a team to manage a global programme, or you are a start-up or a Top 10 Pharmaceutical company, we have the people, the expertise, and the experience to provide the support that you need.

Last Updated: 01-Feb-2021