GB Sciences Joins Newswire's Guided Tour Program to Showcase Its Capabilities as a Phytomedicine Company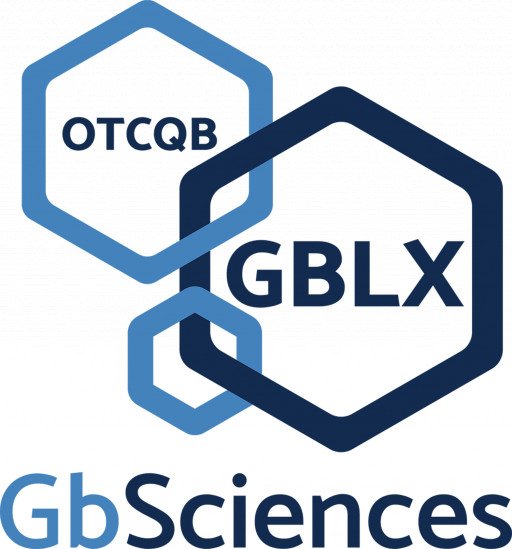 GB Sciences Logo
Logo for GB Sciences including multiple hexagons and the GBS stock ticker abbreviation in navy and lighter blue shades.
NEW YORK - April 7, 2021 - (
Newswire.com
)
GB Sciences, a phytomedicine research and biopharmaceutical drug development company, recently joined Newswire's Earned Media Advantage Guided Tour program.
With a goal to create patented formulations for safe, standardized, plant-inspired therapies that target a variety of medical conditions, GB Sciences is leaning on Newswire's team of public relations (PR) experts to build recognition for their brand, educate the industry on their latest findings and technology, and attract new partners in the biopharma industry to support their cause.
Prior to joining Newswire's Earned Media Advantage Guided Tour program, GB Sciences was characterized as a cannabis-focused company.
Newswire will help GB Sciences highlight their pivot to the biopharma market, which includes the end of their reliance on the cannabis plant for raw materials—they now use identical synthetic copies of the cannabinoids produced under cGMP conditions to showcase their phytomedical research and biopharmaceutical development through GB Sciences' novel drug development pipeline. Newswire's repositioning campaign highlights progress towards a first-in-man clinical trial for GB Science's Parkinson's disease therapeutics, as well as upcoming progress reports on GB Science's ongoing proof-of-concept studies for medical conditions including neuropathic pain and Cytokine Release Syndrome related to COVID-19.
"We're an innovative company that works to understand the usages behind all-natural products, not just cannabis, and this has led us to create one of the strongest pipelines in the biopharmaceutical industry," said Dr. Andrea Small-Howard, Chief Science Officer and Director of GB Sciences. "Newswire is going to help us show, not tell, how we're creating the foundation for the future of healing."
Newswire will act as an extension of the team at GB Sciences to identify media opportunities, create compelling stories, launch targeted campaigns, and provide reports on overall performance.
"Through our partnership with GB Sciences, we'll work together to convert their owned media into earned media opportunities to accelerate their business growth and generate the brand awareness they deserve," said Charlie Terenzio, CMO and SVP of Media and Marketing Communications at Newswire.
Clients that are part of the Guided Tour program receive a needs analysis assessment that helps Newswire's PR experts determine the most relevant and actionable areas of opportunity to develop an effective go-to-market strategy.
From there, Newswire leans on its nearly 15 years of experience and leverages the expertise of its account strategists to offer targeted media outreach, the development of newsworthy stories, benchmarking, routine follow-ups and more as part of the program to ensure clients are meeting their specified targets and needs throughout their time on the Guided Tour.
To learn more about how Newswire's integrated solutions are helping companies grow their audience, expand their reach, and implement an effective go-to-market strategy, visit Newswire.com today.
About GB Sciences, Inc.
GB Sciences, Inc. (OTCQB: GBLX), through their Canadian entity, GBS Global Biopharma, Inc., is a phytomedicine research and biopharmaceutical drug development company whose goal is to create patented formulations of plant-inspired, optimized therapeutic mixtures that target a variety of medical conditions. https://gbsciences.com/.
About Newswire
Newswire delivers press releases and multimedia distribution software and services (SaaS) that empower the Earned Media Advantage: greater brand awareness, increased traffic, greater return on media and marketing communications spend, and the competitive edge. With over a decade of experience, Newswire continues to provide its customers with the ability to deliver the right message to the right audience at the right time through the right medium.
For more information, visit http://www.newswire.com.
Contact Information
Charlie Terenzio
Newswire | CMO and SVP of Media and Marketing Communications
Office: 813-480-3766
Email: charlie@newswire.com
Press Release Service by
Newswire.com
Original Source:
GB Sciences Joins Newswire's Guided Tour Program to Showcase Its Capabilities as a Phytomedicine Company
Last Updated: 07-Apr-2021