MedEvoke Excited to Announce Addition to Content Services Team
Where tactical precision, creative thinking, expert analysis, and passion provide quality outcomes.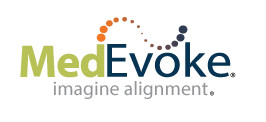 LEBANON, N.J. - June 1, 2021 - (
Newswire.com
)
MedEvoke, an industry leader in global alignment, offers unique, scientifically compelling narratives and digitally oriented solutions to meet the specific needs of Medical Affairs professionals and leaders in the pharmaceutical industry. Today, MedEvoke is excited to announce the addition of a new member to the content services team.
President of MedEvoke, Marc Sirockman, understands that, despite the challenges brought about in 2020, continued growth is key to offering the best solutions possible for MedEvoke clients. MedEvoke is pleased to announce this new addition, who by bringing their expertise will help provide unsurpassed, proprietary solutions to solve complex problems, exceed client expectations, and improve patient health.
Breanna Symmes has joined MedEvoke as Medical Writer/Medical Editor. With extensive experience in research and clinical science, Breanna brings her enthusiasm and writing ability to the content team. Breanna will apply her experience and focus to create content for clients and contribute to the development of materials for MedEvoke's medical affairs and clinical trial partners. Breanna has a PhD in Biology from the University of Denver.
"MedEvoke is proud to continue growing our team as the summer season begins. Bringing on top talent will help to exceed the expectations of our valued partners as we provide data-driven solutions and digital strategies. This past year has presented unique challenges to all in the industry, and by identifying and bringing on experienced and motivated team members, MedEvoke continues to deliver quality solutions and high value to our clients," says Marc.
As a premier provider of Medical Affairs solutions for over two decades, MedEvoke specializes in data analysis, cross-functional engagement, and seamless evolution of narrative - and offers its clients a real-time, single-source platform that shares "one medical voice" throughout their products' lifecycles. Expertise ranges from single product launches to life-cycle management to enterprise/portfolio solutions in varied therapeutic categories.
Marc Sirockman
msirockman@medevoke.com
908.240.8399
# # #
Press Release Service by
Newswire.com
Original Source:
MedEvoke Excited to Announce Addition to Content Services Team
Last Updated: 01-Jun-2021