Courier Health Named One of the Most Innovative Startups of 2021 by PM360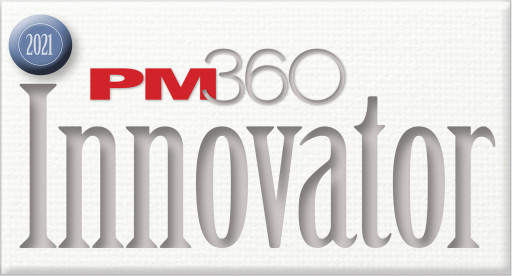 PM360 Innovator
NEW YORK - December 13, 2021 - (
Newswire.com
)
PM360, a leading trade magazine for marketing decision-makers in the pharmaceutical, biotech, medical device, and diagnostics industries, has named Courier Health as one of the most innovative Startups of 2021.
Founded in 2020, Courier Health is rapidly rising as the preferred software platform for Patient Engagement and Support in the life sciences industry. Courier Health's solution provides a central command center to manage the commercial patient experience from end-to-end. Filling a huge void in biopharma commercial operations, Courier Health provides a common patient data platform that supports Patient Marketing, Market Access, and Patient Support. Distinct applications allow each respective function to compliantly optimize awareness, intake, pull-through, and ongoing adherence - delivering cohesive and personalized patient experiences.
"We are honored to be recognized as an innovator by PM360. The credit truly goes to our early customers who are so passionate about delivering a better experience for the patients who rely on their therapies," said Danny Sigurdson, Founder & CEO of Courier Health. "With more than 12 years of experience building patient support programs for leaders in the rare disease space as well as customer engagement SaaS startups, our team has seen firsthand the critical need in the life sciences industry for a technology that provides a holistic view of the patient's therapy journey, data, and history. We thank PM360 for the distinction and look forward to helping more manufacturers be truly patient-centric."
Courier Health was selected as part of PM360's 10th Annual Innovations Issue published each December. This issue was established to serve as a guide to the year's most innovative Companies, Startups, Divisions, Products, Services, and Strategies from within the healthcare and life sciences industries. This comprehensive overview of the year's most innovative achievements in these six categories helps other companies in the industry to find potential partners and offerings that can help them advance healthcare and life sciences.
"Out of necessity, 2021 was one of the most innovative years for our industry, so to be among the selections for this year's Innovations Issue truly speaks volumes to what these companies, offerings, and strategies have been able to accomplish," says Anna Stashower, CEO, Publisher, and Editor-in-Chief of PM360. "In the midst of a crisis, our industry's brightest minds found ways to solve issues caused by the pandemic, improve upon ways healthcare and pharma operates, and envision a better future where we are able to be more agile, accommodating, and prepared for whatever comes next."
PM360 received hundreds of submissions from across the healthcare and life sciences industries. The editorial staff of PM360 evaluated each submission and selected their picks for the most innovative, regardless of category. Ultimately, 52 total innovations were featured in the issue. Within the Startup category, a total of 10 startups were featured.
All of this year's selections can be found at: www.pm360online.com/pm360-presents-the-2021-innovators.
About Company
Courier Health is reinventing how life sciences companies engage and support patients. By providing the first and only software platform purpose-built for biopharma patient engagement, Courier Health enables manufacturers to have visibility and control over the entire patient journey, ensuring more patients can initiate and be successful on therapy. For more information, visit CourierHealth.com.
About PM360
PM360 is the premier, must-read magazine for marketing decision makers in the pharmaceutical, biotech, medical device, and diagnostics industries. Published monthly, PM360 is the only journal that focuses on delivering the full spectrum of practical information necessary for product managers and pharmaceutical marketing professionals to succeed in the complex and highly regulated healthcare environment.
The journal's targeted and insightful editorial focuses on issues that directly impact critical decision making, including: Planning and implementation of cutting-edge strategies, trends, the latest technological advances, branding/marketing, advertising/promotion, patient/professional education, sales, market research, PR, and leadership. Additionally, the "360" in the title signifies the span of this critical, how-to info with personal and career insights for an enjoyable and thought-provoking read.
By providing a full circle of enriching content, PM360 is truly an indispensable tool for busy and productive marketing professionals to stay at the top of their game.
Contact:
+1.347.450.1849
Press Release Service by
Newswire.com
Original Source:
Courier Health Named One of the Most Innovative Startups of 2021 by PM360
Last Updated: 13-Dec-2021